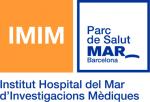 ULEC-IMIM
Unidad de Lípidos y Epidemiología Cardiovascular
IMIM (Institut Hospital del Mar d'Investigacions Mèdiques). Barcelona
A multidisciplinary team of investigators with expertise in Preventive Medicine, Epidemiology, Biostatistics, Cardiology, Molecular Biology, Biochemistry, and Bioinformatics.
The principal line of activity in this group is the study of cardiovascular disease, its determining genetic and environmental factors, and its effects on public health. The ultimate objective is the identification of new markers and the development of new instruments that permit the prevention of cardiovascular disease in the population. Group members maintain working relationships with the health authorities, scientific societies, and the population, with the goal of guaranteeing the translation of all the acquired knowledge.
The group has three specific areas of knowledge, directed by investigators of recognized prestige:
The Area of Research in Applied Cardiovascular Epidemiology designs and executes projects related to measuring the frequency of the disease, the estimation of cardiovascular risk, and the prevalence of protective factors. Population-scale intervention studies are also undertaken.
The Area of Research in Population Genetics coordinates the DNA and serum biobanks, which hold more than 13,000 samples from healthy individuals and cardiovascular disease patients, and designs genetic studies at the population level.
The Area of Data Management and Biostatistics supports the researchers in the other two knowledge areas with complex statistical analyses of epidemiology and epigenetic data.
Another key objective of this group is to prepare highly qualified investigators in the area of cardiovascular epidemiology. This internal program is open to external collaboration at the national and international levels.
Latest publications