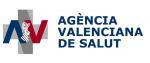 HUSJ
Hospital Universitario San Juan
Alicante
As a group we have experience on epidemiology and clinical research on the topics of hypertension, acute coronary syndrome, heart failure and atrial fibrillation.
We participate in ongoing programs like CHANCE-Heart Failure, a clinical trial assessing the value of biomarker CA125 in the management of patients with heart failure, supported by a CAIBER grant and promoted by another group (HCUV-SERCAR, PI Dr. Sanchis) of the same scientific program. As a clinical group we have possibility of recruiting patients and also have serum stored in a serum bank at the Department.
Contributions to the HERACLES Programme:
Biomarker & other prognostic factors in ACS, stroke & CHF patients
Predictive functions & biomarkers for ACS without ST elevation
Predictive function &biomarkers for patients with CHF of recent onset
Cohort participant & patient follow-ups. New therapeutic approaches. Statistical analyses: function fitting & performance.
Latest publications